Tommy Gomez
2006 Tanne Award Recipient
Pittsburg, CA
actor, teacher, and writer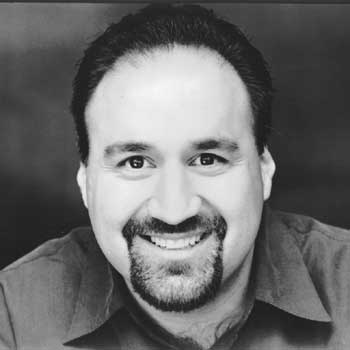 Thomas A. Gomez is a second-generation immigrant from Mexico brought up in Lansing, Michigan. Gomez is a classical actor who, simply stated, believes in theater and in the need for theater in the community. The idea that the universal themes of ancient works still have relevancy in modern times and that these themes are often clearer when written on a grand scale has driven him as an artist. During his 24 years in the profession, he has focused on these classics, particularly the works of William Shakespeare. Favorite past Shakespearean roles include Bottom., Iago, MacBeth, Don Armado, and Dogberry. He has performed at the Old Globe Theatre, the American Conservatory Theater, Berkeley Repertory Theatre, Huntington Theatre, TheatreWorks, Boarshead Theatre, Aurora Theatre Company, California Shakespeare Festival, Shakespeare Santa Cruz, San Francisco Shakespeare Festival, Georgia Shakespeare Festival and Wisconsin Shakespeare Festival.
Gomez has also done extensive work as a drama instructor with incarcerated youth in Michigan, Alabama and California's juvenile justice systems. For the future , Gomez aspires to become artistic director of a regional theatre where he might be able to put into practice his philosophy of the Arts.
This bio/description was originally published in 2006 and updated in 2013. For more current information, please refer to the award recipient's website (if provided).