Marc Ponthus
2001 Tanne Award Recipient
New York, NY
pianist / conductor / composer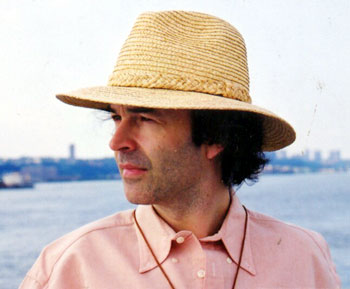 Pianist Marc Ponthus, also a conductor and composer, is noted for landmark performances of the complete piano works of Karlheinz Stockhausen and Pierre Boulez and radical performances of celebrated works such as Bach's "Goldberg Variations" and Beethoven's "Hammerklavier Sonata". He has performed extensively throughout North America and Europe and created the "Lower Eastside Ensemble" dedicated to performing contemporary music. His belief that art can define humanity and that music transcends political boundaries brought him to perform in war-torn Sarajevo. He wrote about those experiences for the London newspaper, "The Independent," and continues to work with intellectuals and philosophers in France and the United States on behalf of the people of Bosnia, Chechnya, and South Sudan.
Marc seeks to engage the audience into direct contact with a work and its representation, as he confronts "the commodification of artistic expression". He dissents against a society moving towards total privatization not only of the physical world but also of the intellectual realm and the realm of imagination. He believes that when artistic forms are devoid of ethical and political content, a new form totalitarianism is established which must be opposed.
"I believe music resonates throughout the full geography of esthetic thought, expanding into the very coalescence of esthetics and ethics, to radiate far towards uncharted territories."
This bio/description was originally published in 2001 and updated in 2013. For more current information, please refer to the award recipient's website (if provided).