Maia Knispel
2002 Tanne Award Recipient
Atlanta, GA
actor / performance artist / director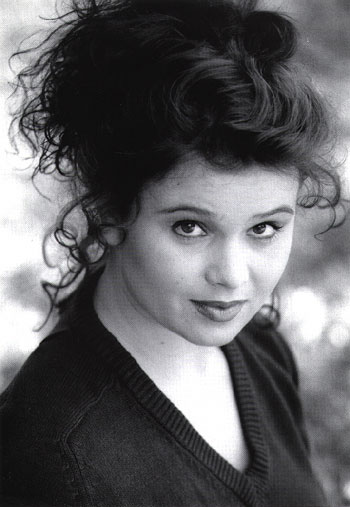 Maia Knispel, is an actor, performance artist, and director. After receiving a BA in Theater Studies at Emory University in 1998, she spent the next two years in Atlanta working as an actress. In the fall of 2000, Maia started Out of Hand Theater to make theater going an event that would "…exploit the most essential, most thrilling things about theater: the live presence of the actor, the communion of the audience, and the experience of touching, smelling, tasting the world of the play. Out of Hand Theater's mission is to create theater as an event in the way that a football game a rave or a wedding is and event in that everyone present is part of the action, is completely engaged, whether or not a key player.
The Out of Hand Theater is a group of twelve artist-collaborators under the age of thirty. During their first season, their production of Jean Cocteau's Les Parents Terribles (Indiscretions), which involved interaction of actors and the audience was named one of the best shows of 2001 by the Atlanta Journal-Constitution. Their next event, 30 Below, co-produced with Theater Emory, was a montage of pieces one to twelve minutes long, including musical numbers and ensemble-created pieces, selected for their ability to speak to and about people under thirty. It was so successful that it was remounted at a larger venue. Reviews called 30 Below "The future of Atlanta Theater."
In addition to her work with Out of Hand Theater, Knispel continues her work as an actor with other Atlanta companies. She was recently seen at 7 Stages in Edward Albee's, A Delicate Balance, directed by Joseph Chaikin.
This bio/description was originally published in 2002 and updated in 2013. For more current information, please refer to the award recipient's website (if provided).