Janice Akers
2000 Tanne Award Recipient
Atlanta, GA
actor and director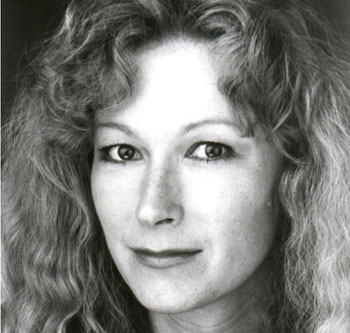 Janice Akers has been performing in theatre for thirty years in both contemporary and classical productions as well as in several original works. Other theater activities include directing and choreography as well as collaborating on adaptations for John Berger's Once in Europa and Tim O'Brien's The Things They Carried. Janice is an Artistic Associate with the Georgia Shakespeare Festival (GSF) and has performed several roles in the plays of Shakespeare and Moliere. This summer (2002) she will portray Linda Loman in Arthur Miller's Death of a Salesman, directed by Theater Emory Artistic Director Vincent Murphy at GSF. Janice is currently the resident acting coach for Theater Emory at Emory University in Atlanta, Georgia. She also performs and directs at Emory, most recently directing Shakespeare's As You Like It and Ibsen's Lady from the Sea. In the fall of 2001, Janice performed the role of Gin in Naomi Wallace's Trestle at Pope Lick Creek as part of the city-wide Naomi Wallace Festival in Atlanta. She also teaches an Introduction to Acting course in the Theater Studies Department at Emory. Prior to moving to Atlanta, Janice was an actor in the Sacramento Theater Company in California for seven seasons and spent six years working in arts administration and arts programming with the Sacramento Metropolitan Arts commission (SMAC). She and her co-workers at SMAC developed the Arts in the Park series and the annual Children's Arts Festival which drew 58,000 in attendance its first year.
In the spring of 2001, Janice acted in a four-actor production of Black Battles with Dogs by French playwright, Bernard Mari Koltes at Seven Stages Theater in Atlanta. This production was directed and designed by a French creative team from Theatre de Lorient in Brittany. The production, which was very well received by visiting French artists and cultural representatives, will be performed in Brittany, February 28-March 8, 2002, with French subtitling.
This bio/description was originally published in 2000 and updated in 2013. For more current information, please refer to the award recipient's website (if provided).